Saturdays are one of the days I usually look forward to the most since I get to spend the day catching up on things around the house, but even more than that I get to spend the whole day with my sweet little boy. However, this week was a little different and all I can say is yesterday was rough… I had just finished a long week at work, I was tired, and my patience had worn thin. The morning started like every other,.I got up just before everyone else, and started the coffee pot. You see I was going to sit down with my cup of coffee, pick up my Bible, and get some quiet time in before the rest of the house was up. But, just as I sat down I heard a little voice yelling mama through the monitor. All my plans were put on hold. I had a toddler to tend to and he was not going to wait. From that point on it felt Like I spent the day on a never ending cycle of saying no, stop that, come back here, don't climb that, we don't hit (yes my two year old this week decided a fun new game is to hit you as hard as he can and then laugh). I know at two he doesn't understand that it is not safe to climb up a chest of drawers, and that daddy's power tools are not toys, but some days I do wish he would listen to the word "no" just a little better. I was at my wits end and it seemed like bed time was never going to come, when he ran up to me and wrapped his little arms around me for a hug and I just picked him up and hugged him back. He really is a sweet loving little boy who just needs guidance and boundaries from those who love him.
This got me thinking, how many times has God tried to tell us no, stop that, come back here, don't do that and we don't listen? I know there have been plenty of times I didn't understand why God let something happen, why he shut a door, or he plain just said no to something I was wanting. God has infinite wisdom and knows when something isn't good for us even if we don't see it. He loves us so much that he tells us no and removes things from our lives that are not good for us, but even more so he is patient with us even when we keep messing up. 2 Peter 3:9 tells us " The Lord is not slow to fulfill his promise as some count slowness, but is patient toward you, not wishing that any should perish, but that all should reach repentance." God shows his love and patience to us daily. 
Psalm 103: 8 reminds us that our God is compassionate and gracious, he is slow to anger and abounds in love. These are qualities that we as followers of Christ should be exemplifying in our lives. I need to remember to have patience even as a parent to a strong willed toddler who has no idea why I keep saying no and wants to throw his body onto the floor limp every time I ask him to come out of the pantry as it's not a playroom. So the next time you are losing your patience whether it's with a child who doesn't like the word no, a coworker who just doesn't seem to get it, or the electric company who is taking forever to get your power back on, just remember to have a little patience. God has had a lot of patience with us.
"Put on then, as God's chosen ones, holy and beloved, compassionate hearts, kindness, humility, meekness, and patience"
Colossians 3:12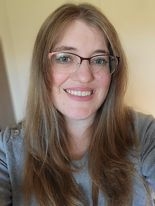 Latest posts by Susan Knowlton
(see all)