Have you ever been hurt by someone? The pain of betrayal cuts deep through you like a knife, especially if the person who hurt you is someone you care about. You may try to move on from the anger and resentment, but feel like they don't deserve your forgiveness. Maybe they haven't apologized for the wrong they did, or maybe they did apologize, you still can't quite let it go. Sometimes it's something small and you don't even realize you're holding onto it. Other times it's a big hurt and you don't know how to move past it. The anger and bitterness eats away at you like a disease and slowly begins to take over your life if you let it. 
I can honestly say I have been there. It's not pleasant and if it wasn't for a loving God forgiving me and showing me peace, I'd probably still be wallowing in a place of self-pity, anger, bitterness, and pain. It was in this dark time that God spoke to me about forgiveness. See we all know that we are supposed to forgive one another just as God forgives us. Colossians 3:12-13 "Put on then, as God's chosen ones, holy and beloved, compassionate hearts, kindness, humility, meekness, and patience,bearing with one another and, if one has a complaint against another, forgiving each other; as the Lord has forgiven you, so you also must forgive." What I didn't realize at that time is that forgiveness is more for you than it is about the person you are forgiving. 
Forgiving others is not only something God commands us to do, but it is something that truly benefits us mentally, physically, and spiritually. When we forgive someone we are letting go of the pain, anger, and bitterness that is weighing us down. Holding onto these things causes us stress. We all know that stress can cause physical ailments, and mentally drains us. When we let go of the hurt and learn to forgive we can begin to heal and we can see the blessings God has for us.
Unforgiveness keeps us looking into the past, preventing us from moving forward, stealing our joy from being present in the here and now. 
The next time someone hurts you whether they mean to or not remember Ephesians 4:32 "Be kind to one another, tenderhearted, forgiving one another, as God in Christ forgave you." Practice forgiveness and let God lift the burdens from you.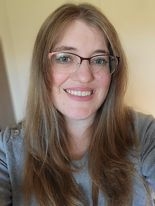 Latest posts by Susan Knowlton
(see all)