It seems everywhere we look today there is controversy and heated debates. Everyone has an opinion and many feel the need to express their point of view. As someone who has very strong opinions relating to many topics I have found it increasingly difficult to hold my tongue. In fact this week I found myself falling into this trap. Scrolling through social media I saw post after post addressing the same heated topic and I eventually found myself getting drawn into a heated debate online. I realized after responding to a couple of comments that I was in a fruitless argument that was going nowhere and there was no way I was going to change anyone's opinion on the subject. Not only that, but the alerts to a new comment and reading through others' statements was eating away at my precious time and becoming increasingly depressing because I knew that I was not equipped to be having the debate in the first place. I backed out, deleted my comments, shut off the alerts, and started to pray.
At that moment I realized God was teaching me something. I came to the realization that each time I want to comment on a topic like this, I have to stop and think about my response. Even pray about it before responding. Is this comment going to help lead someone to Jesus or is it just me wanting to be heard? Scripture tells us to be mindful of what comes out of our mouths. Ephesians 4:29 "Let no corrupting talk come out of your mouths, but only such as is good for building up, as fits the occasion, that it may give grace to those who hear." In today's world of social media and technology I believe this applies just as much to the words we type as to the words we speak with our mouths. 
It is not often easy to keep our mouths shut or fingers silent, especially if we feel passionately about something, and I am in no way advocating staying quiet about an issue that we feel God wants us to speak on even if it may be controversial. In fact as a follower of Christ I believe we have a duty to speak up for those who can't speak for themselves, help the hurting, and lead the lost to Jesus. That being said, it is so important to speak with the intent to help, not hurt. We need to speak the truth in love. We are called to love others unconditionally, 
just as God loves us! 
1 John tells us that we can't love God if we don't love our brother."There is no fear in love, but perfect love casts out fear. For fear has to do with punishment, and whoever fears has not been perfected in love. We love because he first loved us. If anyone says, 'I love God,' and hates his brother, he is a liar; for he who does not love his brother who he has seen cannot love God whom he has not seen. And this commandment we have from him: whoever loves God must also love his brother." 1 John 4:18-21 
So what is unconditional love? It's a love that has no strings attached. There is nothing you can do to earn it and there are no conditions under which it falls. That doesn't mean that God doesn't have expectations for us, but only that if we don't always meet those expectations he doesn't stop loving us. To love others unconditionally we need to put our own needs aside, show patience, kindness, and understanding. 
I think most of us have heard 1Corinthians 13:4-8 "Love is patient, love is kind. It does not envy, it does not boast, it is not proud. It does not dishonor others, it is not self-seeking,it is not easily angered, it keeps no record of wrongs. Love does not delight in evil but rejoices with the truth. It always protects, always trusts, always hopes, always perseveres. Love never fails…"
That is a lot to take into account when it comes to love. So how do we apply that to the words we speak or write? When we speak we should be building others up, not tearing them down. Sharing words of truth, but doing so in love. If our words are not helping they are likely hurting. Sometimes we do need to take a step back and silence ourselves. If our word's aren't leading others to Jesus then where are they pointing?  
My prayer this week is this: Lord let all of my words both written and spoken lead others to you. Let your love shine through me each day in every interaction I have. Let me speak your truth. I love to reach those who are lost, hurting, and broken. 
Amen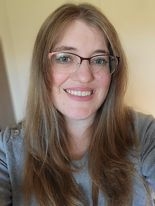 Latest posts by Susan Knowlton
(see all)