Many of us have experienced a roller coaster ride or another death-defying amusement park apparatus at some point.   Some consider it to be most exhilarating, to others it can be unnerving, and for some, it is a mixture of both. There are those that will not step on any kind of ride.
I commend those that jump on and scream, and throw their arms in the air, and are thoroughly in the moment of the ride.  They laugh at the others as they are holding on for dear life. We are all so different in how we handle the unknown.  If you have ever watched any of the videos from amusement parks, one is on the adrenaline rush, and the other is making plans to meet Jesus and yelling for their momma. Then you have the ones, and this would be me, hunkered down and quietly waiting on the impact, with one eye open because I want to see what is going to take me out of this world.  Then you see those standing on the sidelines waiting on others to exit.  They are not getting on anything unless they can review all the maintenance paperwork and meet the people that designed and put the ride together.  This may be a little exaggerated, but I bet those thoughts go through their mind.
In my heart, I have always desired to be the person that would just throw caution to the wind and just do it. From an incredibly young age, I can remember being afraid to try anything new. The anxiety that would build up would be almost unbearable. The first thing that would pop into my mind was, I could break something.  I am proud to say I made it all through my childhood without a broken bone or stitches. Into my teenage years I got a little more adventurous and rode horses, and even broke a small mare named Penny, or should I say she almost broke me.  That adrenaline rush was not pleasant, it was pure fright most of the time, but I did it due to my own stubborn will. While in the process I wished I could be like some and just throw caution to the wind and enjoy the ride.
Like many, I want an order to things, I want to know exactly what is coming, and as my mother used to say, Denise does not like change.  That was a true statement. Change encompasses the unknown, and we all are fearful of the unknown. We want control of our lives. Things just go better when we are in control, correct? I think 2020 kind of blew that out of the water, and many are seeking answers wondering who really is in control.
You know, life can be like an amusement park ride.  In the physical, we must let go and place our body in the hands of a machine, and trust that machine will bring us back safely. Trust the operator, the engineer that designed it, and the mechanics.  Yet often we just get on without a second thought to any of this. We trust so many things of this world without question. We just get on. Why do we trust in things of the world, but not the things of God? I think some are still in the mindset that they are in control.
Deuteronomy 31:8
"And the LORD, he is that doth go before thee: he will be with the, he will not fail thee, neither forsake thee: fear not, neither be dismayed."
At some point, we all become aware of just how little control we have in our lives with certain things.   It is basically called; WE ARE NOT GOD! However, we all try to be and have trouble letting go and letting God be God. Why do we do this because we really do not trust God in the spirit?
Even though I still cannot seem to let go enough to do some of the more adventurous things in life, I thoroughly enjoy letting go in the spirit.  If you think about it, to follow God we must let go of the physical and first cling to the spiritual, then your physical can turn loose.  It took me a while to realize this.  Hands in the air, head down, on your knees, in submission to all mighty GOD!!! I am here Lord; thy will be done in me.  A daily spiritual submission of spirit, mind, and body, in that order.  Our body cannot be in submission without the spirit of God dwelling inside us, the mind cannot be on good thoughts without the spirit, and the body follows the mind. Only then can we put forth fruits of the spirit that will be pleasing to God. It is an entire covering of the spirit we need.
Psalms 75:26
My flesh and my heart may fail, but God is the strength of my heart and my portion forever.
When we allow God to be in control, we may not know day to day, or even hour by hour what may or may not happen. Who may walk into our lives, or what prayer may be answered or unanswered? We just do not know, and that is ok.  What I have found is when God places things precisely as they should be, it puts me in AWE of His power and His presence, and that spiritual rush is better than adrenaline.  My cup runneth over, and I can put my hands in the air like I just do not care because I know who created the ride, who operates the ride, and who is in control of the ride. It can be exciting, scary, and unpredictable because I am flying by the seat of God's pants, and it is the best ride ever!!!! The unknown is just an experience we have not met yet.  After all, if God gave us every detail of His plan most of us would tuck tail and run.  He reveals the ride turn by turn as we are ready and as he has prepared us. The outcome will manifest and will bring Him glory because we are not in control.
Isaiah 55: 8-9
8 For my thoughts are not your thoughts, neither are your ways my ways, saith the LORD.
9 For as the heavens are higher than the earth, so are my ways higher than your ways, and my thoughts than your thoughts.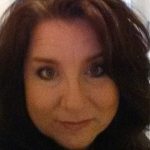 Latest posts by Denise Melton
(see all)