I have been pondering the cup for a while and how it correlates to my life in general. We have all heard the phrase, my cup runneth over. It brought me to the question of how much is in my cup? We have all heard the question, do you see the cup or glass half empty or half full? If you are an optimist, you say half full, if a pessimist you say half empty. We all want to be the optimist and say half full when we know we really see it most of the time half empty. It is just human nature, and we settle.
As I was searching for scripture, I came across the 23 rd Psalm. I love this book, one of my favorites and the one I go to most in times of trouble and when I need encouragement. David knew trouble and we see this in the book of Psalms through his circumstances toward the later part of his life. David knew who to turn to in his time of trouble, and in better times he also knew how to dance for the Lord. Most of the time when I have heard the 23 rd Psalm spoken it is at a funeral. For many years I really did not see the depth of what it meant. I always characterized it as the end of life. God is with us through death, but the 23rd Psalm also instructs on how to live life and the benefits of doing so in the presence of God.
Psalm 23
1The Lord is my shepherd; I shall not want. 2 He maketh me to lie down in green pastures: he leadeth me beside the still waters. 3 He restoreth my soul: he leadeth me in the paths of righteousness for his name's sake. 4 Yea, though I walk through the valley of the shadow of death, I will fear no evil: for thou art with me; thy rod and thy staff they comfort me. 5 Thou preparest a table before me in the presence of mine enemies: thou anointest my head with oil; my cup runneth over. 6 Surely goodness and mercy shall follow me all the days of my life: and I will dwell in the house of the Lord forever".
Psalm 1-4
I know the Shepherd, and because I know the shepherd, He desires to keep me close, gives me rest, and restore within me the strength I need, and my life will be bountiful for His purpose as I walk along His side. He calms my being like the still waters described in this verse. He leads me to do what is right and good for His name's sake. When evil approaches I know I am safe in His presence. When I think of the part that says, thy rod and thy staff they comfort me, it reminds me of when I owned a preschool. One thing that became prevalent to me was that children desire structure and safety, even though it may not appear to be the case, they truly do. It makes them feel secure so as to not worry about the unknown. Thy rod and thy staff let me know that God is in control of it all and I need not be concerned. He will guide me through.
Psalm 5
The use of the language "in the presence of mine enemies" lets us know the prepared table is not just for anyone, but specifically for those who are in a relationship with Him. Even in the midst of trouble, dark times, and yes even enemies, God will give you a table of provision and protection. It does not matter what is going on around us. He sees you in your struggle when the enemy comes to devour. We have the birthright to proclaim, not today satan, not today! Get behind the for I am at the table of my Father and His company is precious to me and mine to Him. He is all that I need while I am given sustenance to live for Him.
Also, verse five says, then the Lord will anoint our head with oil. Another form of protection. In the fields, while shepherds would tend their flock, they often would pour oil over the Sheep's head. This would keep disease away by warding off pests and keeping the flock healthy. It was also a sign the Shepherd took diligent care of His flock. When the Lord anoints our head with oil, he is covering us with His presence, provisions, and protection and our cup runneth over. Just as the sheep had to be close to their shepherd, in order to receive the protection of the oil, we must be close to the Lord to also receive ALL the good things he has for us. When life is good have you ever wondered, what if I was even closer to the Lord? We settle for a small portion when we could have ALL. I ponder on this quite often. What is out there for us that we are missing because we are not as close to the Lord as we should be? 
As we know in the Old Testament, oil was symbolic of the Holy Spirit. By not being in His presence to receive the oil we are missing the power to endure, the power to lead, and the power to make wise decisions. God can anoint you with the Holy Spirit to overflowing, all that is needed is to ask and be willing to receive it. God has a purpose for you, in whatever situation. David at His lowest, held tight to God and God held even tighter to David. The same could be true in times when things are going well. Instead, we may loosen our hold and miss even more blessings. The oil sets us apart, just as it did with David to receive ALL the Lord has for us.
In the last verse of the 23rd Psalm, surely goodness and mercy will follow me all the days of my life. How blessed we are to have that promise of the presence of God around us, before us, behind us, and for us! I heard a preacher once say when he thought of that verse, he thought of two sheepdogs, protectors following him, keeping him going in the right direction, just as sheepdogs do with their flock. One had the name of mercy, and one was named goodness. I smiled at the thoughts of this.
As the Lord speaks to me through the book of Psalms, I go back to the question of the cup. Is it half empty or half full? Either way, it is not overflowing as it should be. There is also not much to share with others but a small portion. God's desire is for our cup to be overflowing with too many blessings for just one person to hold. God's desire is for our cup to overflow into the world so we may bless others.
David is using this to help us understand the abounding and overflowing nature of God with His presence, provision, protection, and power. God's blessings are not just for our life but also to spill over to others. What would happen if our cups were all full to overflowing and we just spilled all over the place? His power has no equal, His love has no rival, His mercy has no limits, His presence is felt from the top of our head to the soles of our feet! Sounds like a revival of the spirit to me, Halleluiah Praise God! So, I ask this question not only to myself but to you my brothers and sisters in Christ, how full is your cup?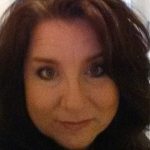 Latest posts by Denise Melton
(see all)