On the way home from work one evening, I stopped by a friend's house, and she had a table in the middle of her living room with a desk light. On the table, I saw what looked to be a bazillion-piece puzzle.  This hobby passes the time for her during the long winter months.  I remember thinking how much I dislike puzzles.  It brought to my memory how my mom loved puzzles. So much, she would finish and glue them to cardboard.  I was never able to sit still long enough to complete a larger puzzle, unlike my granddaughters, they love puzzles! One thing for sure they did not get the puzzle gene from me.
After the visit with my friend, my thoughts started to wander once again to my childhood.   As a kid, I would try to force the pieces together that did not belong.  My mom would always tell me to start at the edges first. Well, I wanted to go right to the picture in the middle. I remember saying," I don't have time for that"!  The life of a five-year-old can be quite demanding you know. My mother would tell me, "they are going to have to knock you in the head on judgment day to get you slow down Denise". I did not know who "they" were, or who was put in charge of "them". I just knew I better slow down, or "they" would get me. The images that go through a child's mind can be quite comical later in life.  She also told me this all through my adulthood.  I think of her saying this quite often and I smile. I can still hear her voice and I know I should take her advice.
As my mind continues to ponder the subject of puzzles, I think about how they are created to fit perfectly together as each piece meets the other. Some puzzles are simple while others can be more difficult. There are also areas in a puzzle that test our ability to find the right piece.  Once I saw a puzzle with only variant shades of white. I said, "who in their right mind would even attempt this"???  I guess there is someone out there with the patience of Job, but not me, and no thank you!
As I continued this thought process, it brought me to a realization we are much like puzzle pieces. We are born in the image of God and through Christ, we can become complete in Him, and this is exactly what we should push to do.  As we shed off the old man and pieces fall away, it must be replaced with pieces of God. I think we often get impatient, and we discard some of the old just to replace it with a different shade or shape thinking it may appear to be less faulty.  As we keep putting together and pulling apart, those pieces lose their shape, get worn and their luster fades, because we keep trying to make them fit.  Not quite the outcome we had hoped.  Just like the pieces as a child, I would force together that did not belong. They would bend, the edges would fray & the shiny top would sometimes peel off. The things we thought we wanted, leave us empty, worn-out & disappointed because we never attain favor.  As a child of God, we know when good things are not dwelling in the Temple.  Why do we continue to do this? It is because we don't have time for that! We do not slow down long enough to seek what we need to find.  The world consists of shiny things that will always entice the old man in us.  We crave instant reward and earthly treasures. How quickly we forget, we are only here for a short time to live in this world, but not be of this world.
1 John 2:15-16
15 Love not the world, neither the things not in him. 16 For all that is in the world, the lust of the flesh, and the lust of the eyes, and the pride of life, is not of the Father but is of the world. 
We keep swapping out one sin for another. Looking for the next thing that will be our "if" factor.  If I only had this, or if I could only do that, my life would be complete. Instead of asking ourselves, what if I just ask God?  God is not into the instant, inauthentic, or shiny treasures that fade away. He is into Salvation, Grace, Blessings, and Mercy.  These things are of spiritual depth and will see us through.
Matthew 6:33
But seek ye first the kingdom of God, and his righteousness, and all these things shall be added unto you.
We will never be perfect until we cross over to be with our Lord in Heaven. While waiting, we should strive to be in His goodness. The pieces God has waiting for us are good.  I admit I have thrown pieces aside just to pick them back up and wonder why they still did not fit. I have tried whatever works in the moment to have it only last for a moment. I have also thrown God's pieces away out of rebellion only to face consequences that last a lifetime.  Why, because I did not take the time to appreciate and seek the good pieces, or even when I knew they were good I did not want His pieces. Now that I have looked back, it breaks my heart as it should. Our hearts should break for what breaks His.
Even though we are imperfect, God's design for our life is perfect through Him. He knows better than anyone what pieces need to go and what pieces need to stay, and He will guide us through the process. All we need to do is ask Him.
I bet you know the melody to these verses and can even imagine it being sung in a child's voice.
He's still working on me
To make me what I need to be
It took him just a week to make the moon and stars
The sun and the earth and Jupiter and Mars
How loving and patient He must be
Cause He's still workin' on me.
God is the one and only Puzzle Master, so let Him WORK IT!
God's perfect pieces will reveal to us the perfect PEACE we so desperately need while in this world.
John 16:33
I have said these things to you, that in me you may have peace. In the world, you will have tribulation. But take heart; I have overcome the world."
May God bless you and yours!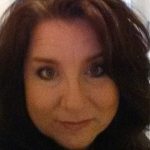 Latest posts by Denise Melton
(see all)