What do you want to be remembered for after your gone? Not the type of question most of us
spend a lot of time thinking about because it's not a pleasant topic…dying and all. The idea
came up in a recent Bible study and I listened to a podcast that asked this question recently so
I have given it some thought. I think about people I've known that made an impact on me and
what made them memorable. The first person that comes to mind was my mother-in-law Betty.
I met her when she had already been ravaged by rheumatoid arthritis and her hands were
already deformed by the disease. She was a kind, jovial woman who was quick with a smile
and always happy to see you. She was a wonderful mother and cook and loved nothing more
than to be able to put together a meal for her family even though it was difficult for her to do
with her crippled hands. She was the type of Grammy to my children that gave them her
undivided attention. She looked them in the eye and talked to them like they were the only ones
there. I loved that about her. She lived over an hour away from us but every once in a while
she gets in her beat up, little car and drive herself down to visit us – and she'd say to my
husband, "Johnny, I just talk to God all the way here and he helps me do it". I don't know if my
kids will remember her time spent with them the way I do – she passed away when they were
12 and 16.
I will remember her though, and I will remember how she made us feel and how she loved them so. It didn't matter that she didn't have much money to buy expensive gifts for
birthdays or Christmas or take them to special places or drive a fancy car or dress in the latest
fashion. What she could do is make them their favorite meal: toasted cheese sandwiches, homemade hot chocolate, and blueberries in cream with sugar. On her trips to our house, she would stop to buy Sean strawberries from the farm stand on the side of the road because she knew those were his favorite. A small act but done with great love.
Sometimes these small acts can have a lasting impact. Recently I watched a video of my year-old granddaughter playing her music and clapping to it. It brought a huge smile to my face because I knew we had just been to visit her and had taught her how to do that and here she was doing it all on her own! She remembered us because we spend "time" with her. When they
FaceTime with us and we see her face light up with her twinkly, smiley-eyed grin saying in her
baby voice MeeMaw and Grampy it absolutely melts us! We know that is only happening because we choose to participate in her life and love that little girl like crazy and vow that she will always know it too!
My point is a legacy can be whatever you want it to be. It's the impact you make on a person with intentionality. It's great if you are in a position to leave material wealth for your family but I
think more than anything it's going to be how you made people feel that they will remember
you for.
Money and things can come and go and they often do but you can't ever take away how someone makes you feel. That's what I want to be remembered for..how I made them feel. I want my legacy to be that I did right by people, that I was a good friend, that I served God the
best I could, and that my husband, children, and granddaughter always know and always feel
the love I have for them. That long after I'm gone they can still stop a minute and have that
feeling of love wash over them. I may not leave a big mark on the world but I hope that by
example I will have done a little bit to make a positive difference in their lives and through them
the lives they touch into the future.
I aim to be purposeful about it. That may in the end prove the best legacy I can leave and I'm ok with that. I wasn't with Betty when she died but John
was and as I pulled in to her driveway to be with them a Sarah MacLachlan tune came on the
radio with the words…" I will remember you, will you remember me, don't let your life pass you
by – weep not for the memories". I always liked that song but it has special meaning for me
now because of that timely playing. I view it as a message from God thru her life and her
example of the impact one kind and loving person can make on another.
1 Peter 4:10 Each of you should use whatever gift you have received to serve others, as faithful
stewards of God's grace in its various forms.
Ephesians 5:1-2 Imitate God, therefore, in everything you do, because you are his dear
children. Live a life filled with love, following the example of Christ. He loved us and offered
himself as a sacrifice for us, a pleasing aroma to God.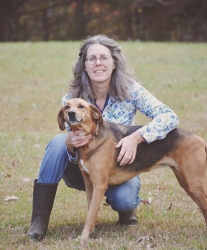 Latest posts by Lisa Podrecca
(see all)